History of Investment Casting Solutions
Aero Metals has a history of solving investment casting problems and an entrepreneurial personality that's always looking to tackle the next complex metal investment casting project.
"What does our history mean to you?The entrepreneurial spirit on which founder Jim Fleming began building Aero Metals in 1961 has always been a part of our culture and a compass in our hiring process. Quite simply, you get more than one of the industry's most experienced resources.You get a team with a genuine enthusiasm for the science of investment casting, and the discovery of how it can solve your unique production issue."
–Bob Stowell, President & CEO
Founded in 1961 and headquartered in LaPorte, Indiana (USA), Aero Metals Inc. was started by James W. Fleming. Jim was a toolmaker by trade and worked at a large aerospace foundry in LaPorte. On his off hours, he decided to start an engineering firm from his basement and began drafting tool and mold designs and consulting on products for manufacturing. Jim quickly became known as a very hard working and innovative designer which encouraged him to open a tool and mold making facility in a small garage around 1964.
The first order for a metal casting was in 1968 which precipitated the move from a basement to a 6000 sqare foot Quonset hut in Kingsbury, just outside of LaPorte. In 1972, Aero Metals moved it's tool and mold making operation to Kingsbury and the business began to grow at a steady pace. As Jim took on new metal investment casting orders he also needed to increase his labor force. It became apparent that Aero Metals needed a bigger building. Thus, the move towards the center of LaPorte to Darlington Street happened in 1980. Now the company had room to grow.
Investment Casting Technology Changes
Throughout the 1980's and 1990's, business was increasing at a rapid pace, but the industries' technology was not. Jim and his team of engineers began to design and manufacturer proprietary processing equipment to improve production times and increase quality. There were enormous strides being taken from one end of the process to the other:
Robotics were introduced to improve part quality and reduce employee injury
Wax machines and a wax reclamation systems were designed and built to aid in injection time and quality
Three multi-station degating and rotary machining centers were designed and built to further increase capacity and provide a better casting to the customer.
They continued to add on to the Darlington facility three more times until they used up every square foot of that property and could no longer expand.
Serving the Aerospace Industry
In 2005, Aero Metals moved again but this time only down the street to a 175,000 sqare foot facility Mr. Fleming invested in several years prior.  Jim saw the future of the company and he was not going to allow square footage to keep the company from expanding to meet the customers' needs.  With the expansion came an investment into the aerospace industry. And, in particular, processing beryllium copper cast parts in an environmentally safe room protecting the employees from dust created by grinding and sand blasting the parts. This investment would make Aero Metals the largest investment caster of beryllium copper parts in North America.
To the credit of the leadership at Aero Metals and the diverse customer base that expanded over a multitude of industries, Aero Metals was growing at a strong pace.  Even through an economy that was expanding and contracting with every election cycle or unforeseen national economic tragedy. In the summer of 2010, the company mourned the loss of its leader and founder, Mr. Fleming. The company's management had been preparing for this unfortunate event and in August, 2010, Bob Stowell, former Vice President and stepson, succeeded Mr. Fleming removing any uncertainties for the future of Aero Metals Inc. and its ownership.
Aero Metals Invests in People
Understanding the philosophies and entrepreneurial spirit Mr. Fleming left behind has not been lost on the company's leadership team. The investments in people, equipment, and new technologies are still going strong today. Aero Metals believes healthy employees produce exceptional quality parts for the customer.  The goal is to provide a quality product to help our customers build quality products for their customers. Aero Metals understands it all starts with the people- our employees and our customers.  To help them succeed, means we succeed.
The Aero Metals Advantage for Precision Investment Casting
There are several reasons to choose Aero Metals as your source for precision investment castings. Our expert team is results driven and provides the following approach to your investment casting needs.
Engineering centric with a metal casting focus
Custom design and build your tools in house
Extensive experience with complex geometries and hard-to-manufacture parts
Capable of handling high-volume investment castings
Numerous material options, including ferrous and non-ferrous alloys
In-house CNC machining capabilities to complete your metal castings
One-stop shop for investment castings and casting-based assemblies
Guaranteed consistent quality
Our team is comprised of highly-skilled, very experienced toolmakers, engineers, foundry and production technicians you won't find anywhere else.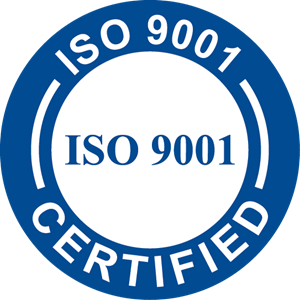 Discover More About Aero Metals Investment Casting Services
Our investment casting experts have the knowledge and expertise to replicate your complex parts to your exact specifications. We guarantee a level of quality other investment casters simply cannot match. In-house toolmaking enables us to cast almost any part at net or near-net shape, with tolerances of ±0.005". 
Discover Aero Metal's high-quality service and metal investment cast parts.