Investment Casting Alloys
At Aero Metals, we cater to the challenges of producing advanced quality complex parts from a wide variety of metals and materials. Our investment casting experts have the knowledge and expertise to replicate your complex parts to your exact specifications. We can help you determine which investment casting alloy is right for your application while ensuring a level of quality other investment casters simply cannot match.
Aero Metals is your premier source for high-quality, high-volume investment casting services. Contact us for more information regarding our technologically advanced investment metal alloy casting methods, or give us a call at 219-326-1976 and we will gladly answer any precision investment casting questions that you may have.
Investment Casting Alloy Material Options
Precision investment metal alloy casting utilizes numerous types of materials to produce a wide range of part sizes that maintain exceptional accuracy. Precision investment castings can be created from an almost limitless variety of investment casting alloys, both ferrous and non-ferrous.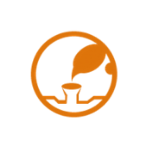 Precision Casting Metals We Work With:
Precision Casting for Industrial Applications
Since 1961, Aero Metals has supplied precision investment castings for customers across multiple industries. From versatile aluminum investment casting to more specialized stainless steel castings commonly used in marine products or for advanced aircraft applications, we have a wide variety of materials and metals for any industry:
Agricultural, Industrial & other Heavy Equipment
Medical Devices & Equipment
Marine
Hand Tools & Power Equipment
Automotive/Truck Parts
The Aero Metals Advantage for Metal Investment Casting
There are several reasons to choose Aero Metals as your source for precision investment castings. Whatever casting material you choose, our expert team provides the following approach to your investment casting needs:
Engineering centric with a metal casting focus
Custom design & build your tools in-house
Extensive experience with complex geometries & hard-to-manufacture parts
Capable of handling high-volume investment castings
In-house CNC machining capabilities to complete your metal castings
One-stop shop for investment castings & casting-based assemblies
At Aero Metals, we offer consistent quality guaranteed. Our team is results driven and comprised of highly-skilled, experienced toolmakers, engineers, foundry, and production technicians you won't find anywhere else.
Contact Us Today to Learn More About Investment Casting Alloys
Aero Metals is dedicated to delivering reliable investment casted parts from high-quality metals that provide outstanding benefits. With top-tier metal casting quality, testing and inspection standards, Aero Metals is a trusted source for premium grade precision investment casting services for a variety of industries.
Contact us for more information or request a quote to begin working with Aero Metals today.