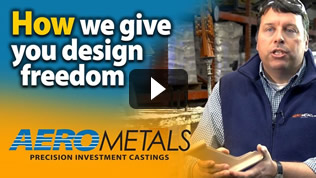 Investment Casting
Metal investment casting  provides a way to incorporate hard to fabricate and/or machine features directly into the part. By utilizing almost any type of alloy, the metal investment casting process produces parts and components with a nearly limitless variety of shapes. We can produce in high volumes to service your project needs.
With more than 220 different ferrous and non-ferrous casting alloys available, Aero Metals can produce metal castings using its extensive range of metal alloys for unlimited metal investment casting applications. The metal investment casting process is very versatile and produces a broad-spectrum of metal cast assemblies for a wide variety of industries. Investment cast metal parts provide the maximum design flexibility for manufacturing complex, one-part components.
What is Investment Casting?
When you need to replicate high quantities of complex, intricate parts or assemblies, no other fabrication technique can equal the cost-performance superiority of metal investment casting. Lost wax investment casting delivers quality metal parts produced to your project's exact specifications.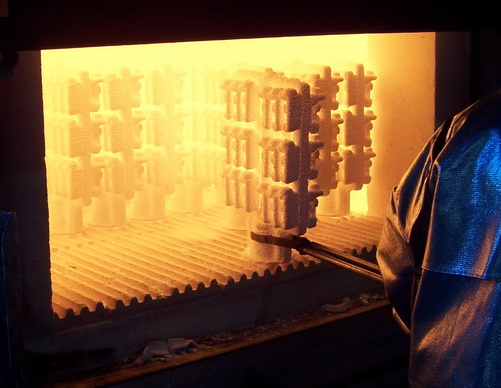 The investment casting process is commonly used for casting metals with high melting temperatures that have difficulties with other fabrication methods such as forging, pressure die casting, or molding in plaster or sand. Precision investment casting is typically used to manufacture metal components that feature complex geometries and other industrial parts.
Metal investment casting starts with wax patterns, which are reclaimed, cleaned, and remolded time and time again. Metal investment casting also produces parts to the net- or near-net shape, which significantly reduces, or eliminates, secondary machining waste. Metal casting is a very green and eco-friendly process. Aero Metals is capable of holding +/- 0.005 inch per inch. However, under certain conditions, tolerances of +/- 0.003 can be achieved. Tighter tolerances beyond typical investment cast standards are achieved by post-cast processes such as straightening (hot or cold), coining, broaching, and machining.
Aero Metals produces its wax injection molds in-house and maintains them free of charge for the life of the program. We utilize the latest solidification software technology and innovative practices to ensure consistent and precise wax patterns when manufacturing your cast metal parts. The metal investment cast process at Aero Metals is tracked through a state-of-the-art ERP system, monitoring our production to ensure quality and reliable metal casting throughput and process controls. We also adhere to our certified ISO quality procedures to deliver repeatability from lot to lot.
How Does the Precision Casting Process Work?
Due to its extreme versatility, accuracy, and total manufacturing value, investment casting is a highly productive way of producing a wide range of metal parts and components. The lost wax investment casting process begins with mold construction.
An investment casting mold (or shell) is formed by first producing a disposable wax pattern resembling the metal part being produced. The pattern(s) is attached to a wax tree which is then dipped, or "invested", into ceramic slurry and then covered in fine sand and dried. This dip-sand-dry process is repeated several times to create a lamination that strengthens the mold (or shell) to withstand the molten metal being poured into it. The shell is then placed into a pressure vessel, and the wax is melted out, leaving a hollow ceramic mold ready to be cured in high-temperature industrial ovens.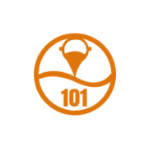 Quality Precision Investment Casting Materials
At Aero Metals, we produce complex parts from a wide range of investment casting alloys. Our team is committed to quality precision investment casting, and we work with a variety of metals to produce components to your exact specifications. Some precision casting alloy material options include:
When Should You Consider Investment Casting?
If you are looking for high-precision metal components that match your design specifications exactly, lost wax investment casting is the right choice for your project.
Metal Precision Casting Industries Served
Aero Metals has been serving customers across numerous industries for over 60 years. Our commitment to quality meets and exceeds any industry standards. From firearm parts to pump and valve castings, we help solve your cost-performance challenges and work with you to develop a trusted design that meets your requirements. Some of the industries Aero Metals serves include:
Agricultural, Industrial & other Heavy Equipment
Medical Devices & Equipment
Hand Tools & Power Equipment
Automotive/Truck Parts
Marine
Discover How Lost Wax Investment Casting Compares to Other Metal Casting Methods
You may be wondering why you should choose precision investment casting over other metal fabrication methods. We've developed some helpful charts to compare metal casting methods. These resources demonstrate why investment casting may be a better choice, preventing excessive tooling and saving you time and money.
There are many benefits to the investment casting process, including:
Lower tooling costs
Tight tolerance control
Waste reduction
Reliability
Value-added design
Why Choose Aero Metals for Your Investment Casting Application
Whether it's a high-volume run or a recurring order to help maintain your inventory, Aero Metals has the equipment, the experts, and the experience to help you succeed. We have been casting metal parts through the investment casting process for over 60 years. Our world-class 175,000-square-foot facility features the industry's most technologically advanced equipment. We would be happy to consult with you and provide direct design assistance for your next metal investment casting project.
Contact Us Today to Learn More About Precision Casting for Your Metal Project Today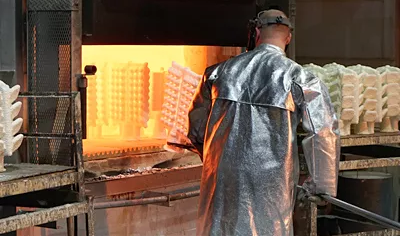 Contact us for more information regarding our metal investment casting options or call us at 219-326-1976. Our experienced team will gladly answer any questions you have. Aero Metals is your trusted resource for high-quality and high-volume investment casting metal parts.